FITNESS GOLD
The keep-fit class for the young at heart.
With great tracks from the 50's, 60's and 70's, Fitness Gold is a traditional exercise-to-music class ideal for seniors. For those just retired or wanting to improve their fitness level, this fun-filled and friendly class could be just the one for you!
To maintain a healthy weight, muscle strength and balance, the importance of exercise in later life cannot be understated. Fitness Gold focuses on maintaining joint mobility and flexibility to put a spring in your step for everyday life.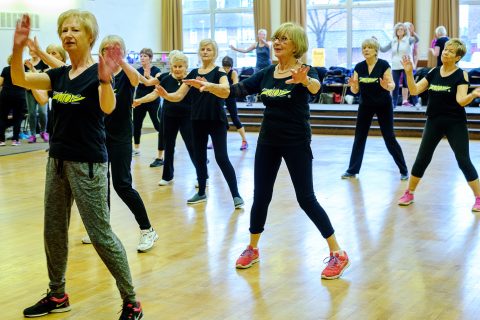 Prices and times
W/C 27th Jun 2022
Monday June 27: FITNESS GOLD(keep fit) 11.00am - 11.45am Church Of The Ascension, Calvert Road
**All indoor classes now running again** See the weekly timetable below. Civic Hall classes £5 all other venues £4.50. Contact Katrina if you need more info 07910 797527 email katrina@fitness-vibe.co.uk
Contact Katrina on 07910 797527 or 01482 355594